Productivity measurement
Optimize work and increase efficiency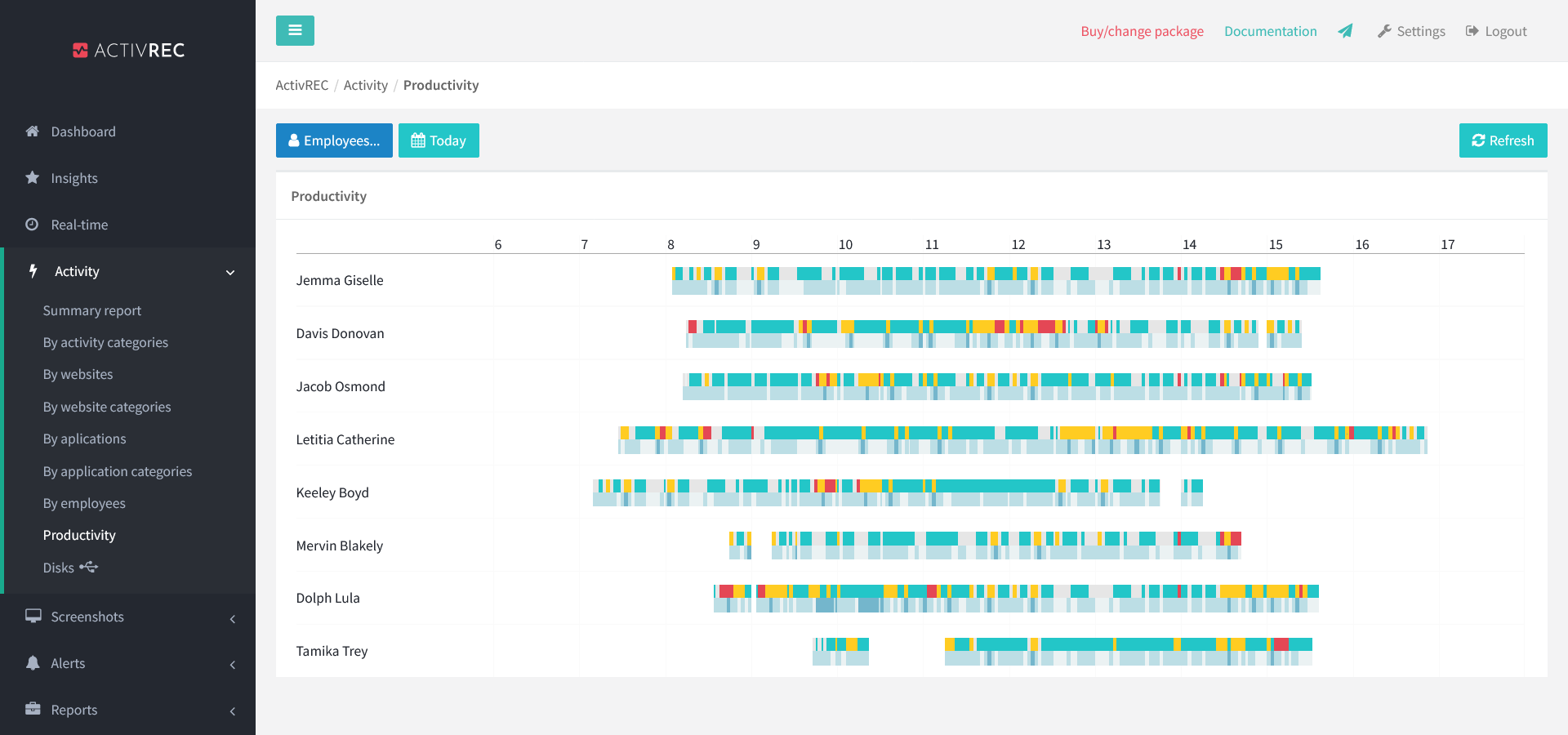 Sign up for a 30-day free trial and discover the best employee monitoring software
Sign Up Free
Mark event productivity
Search for non-work related activities and mark them as unproductive.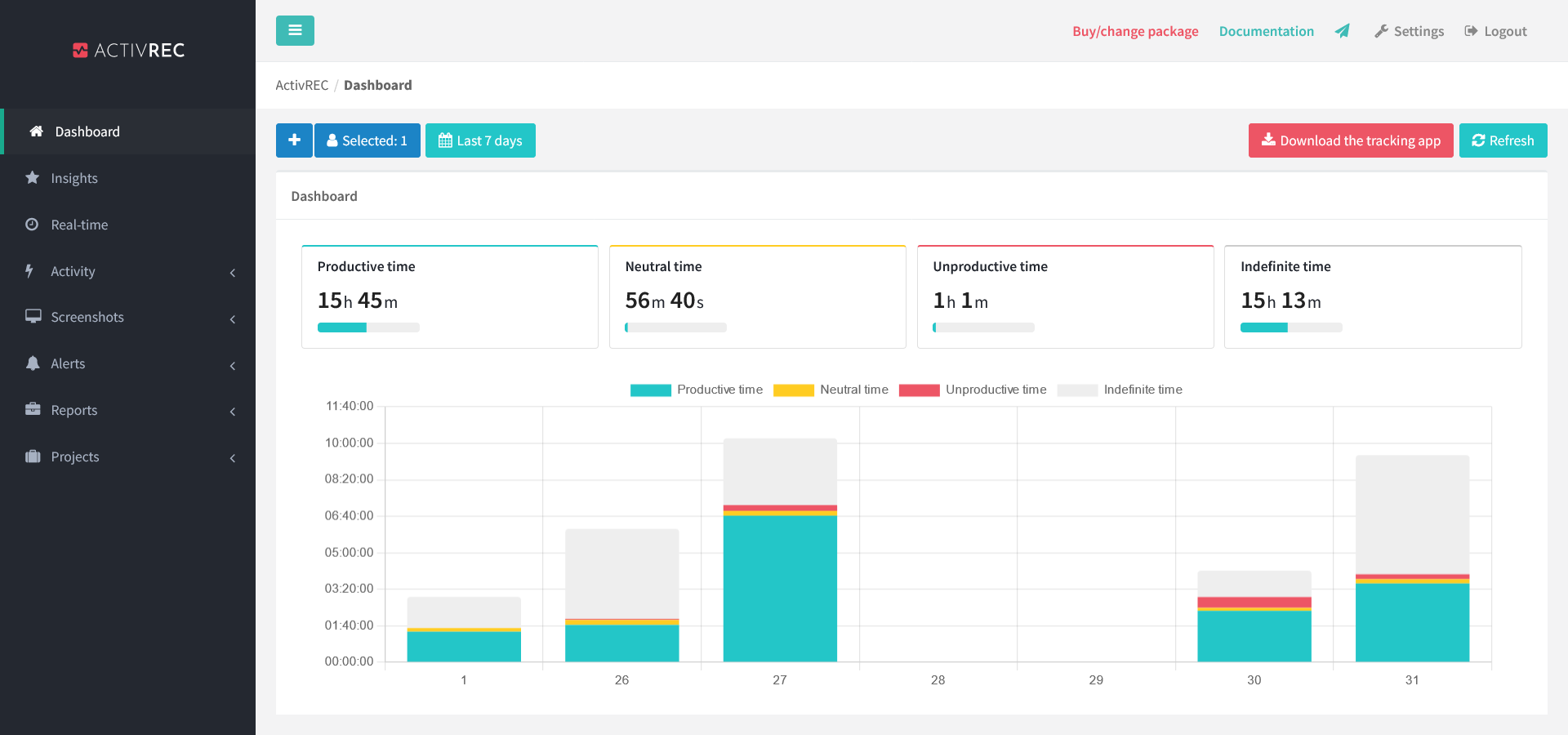 Collect data for analysis

Regularly review the apps your team uses and the websites they visit. Mark them as productive or unproductive to generate the best reports.

Define types of apps and sites

Create your own categories of used programs and visited websites or use predefined lists. Well-set categories will allow you to identify activities faster.

Define teams

Create teams and assign employees to them. This will enable you to quickly verify and visualize the productivity of each team.
Generate reports and charts
Use event tagging to visualize productivity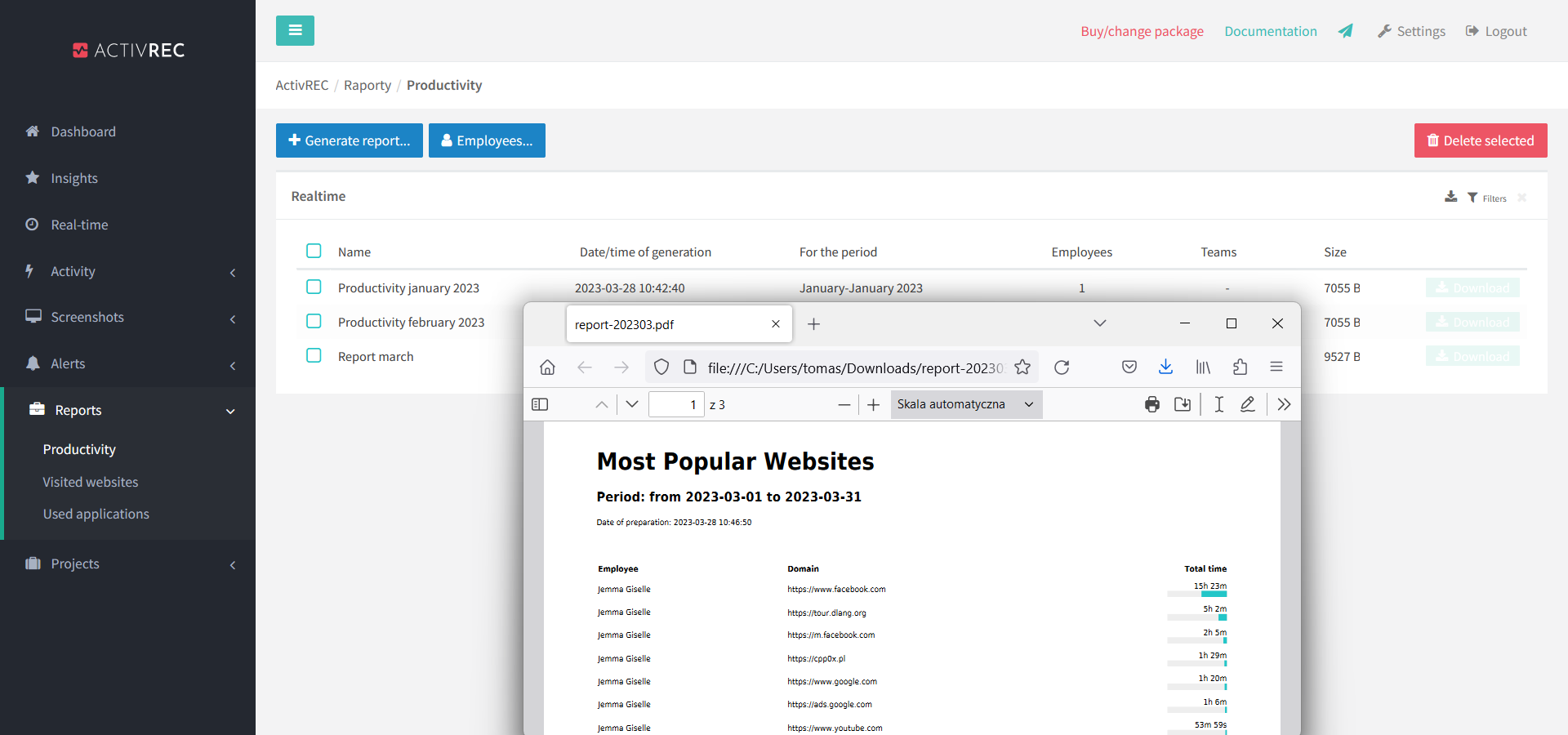 Control your team's capabilities

Check the efficiency of work on the visualization of the average productivity of the entire company or team for a selected day, week or month.

Visualize the tools in use

Tagging application and site types will allow you to create lists of the tools you use by day, team and individual employee.

Gain insight into key indicators

View productive and unproductive time by individual employee. See who stands out and who needs to improve their commitment.
Take a look at the details
Analyze behaviors and find out exactly what the team is doing.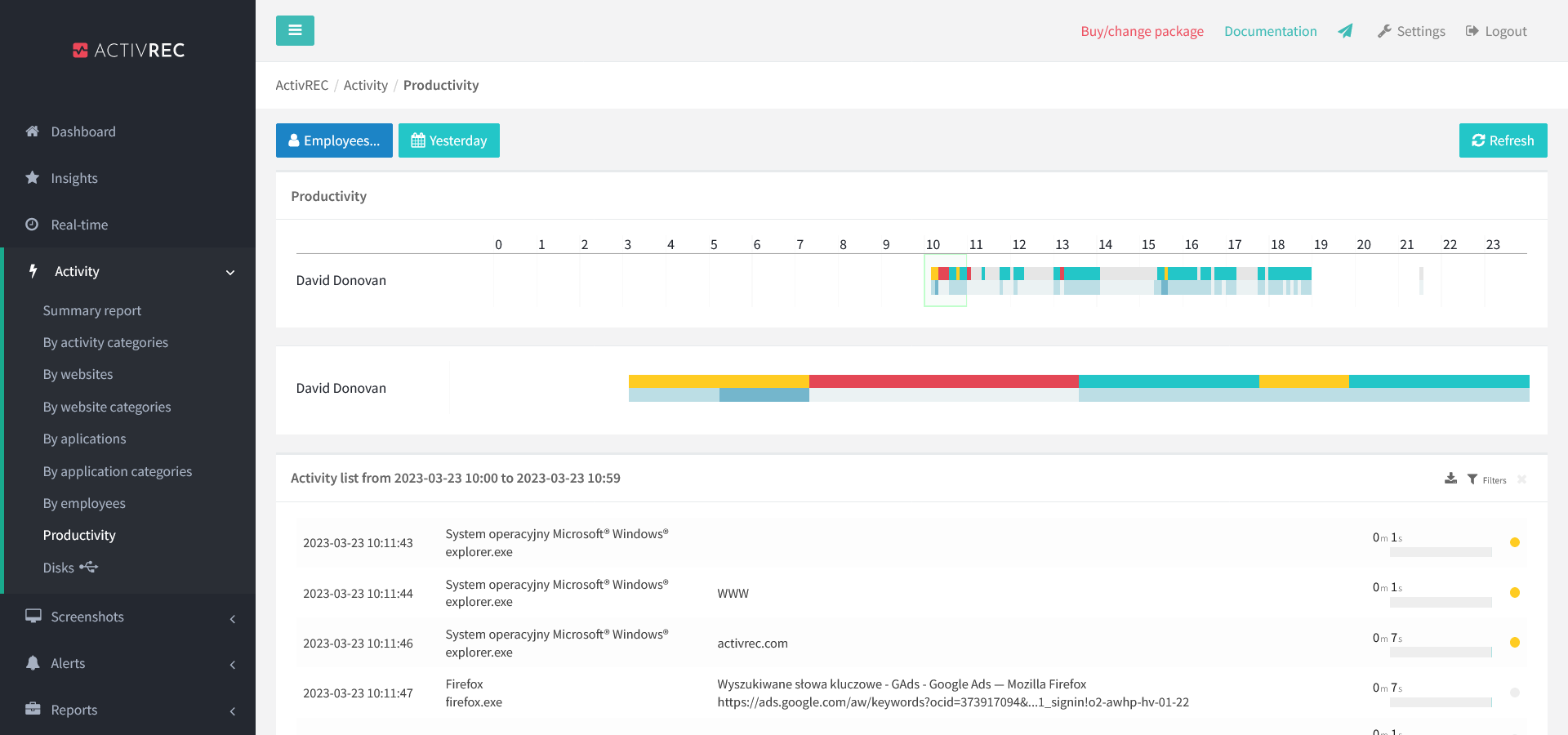 Control precisely

The program records activities with an accuracy of a second. Thanks to this, you will capture unproductive activities, even if the employee tries to hide them well.

Control quickly and accurately

Check recorded events if in doubt. Verify details in the log if aggregate visualizations show ambiguous activity.

Take care of security

Use the precision of event registration and prevent incidents. Prevent the use of unwanted applications and work calmly.

Sign Up for Free
Start monitoring immediately with ActivREC. It's free for 30 days.
We do not require a credit card. You can cancel at any time.